BiAnnual Statement of the Council Chairperson for 2018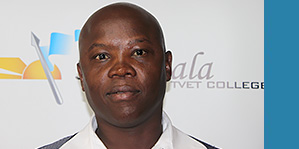 I am pleased to be issuing this statement at the time when the College Council maintained strategic contribution in the College to date. The continued dedication and commitment by members of the Council and collaboration from the management took the college to next level of providing the required scares skills within the society.
The operating environment of the college has taken an improvement shape. Although there were some sporadic challenges encountered, the innovative and creative measures implemented has seen stability within the learning and teaching sector for the period under review. Council is confident that through its approach on corporate governance and complies with relevant legislation, the primary business of the College has been sustained. The reviewed and approved key policies by Council in the 2017 year-end, introduced systems to be in line with legislative and regulatory changes to reflect and implement within best practice principles.
The alignment of the skills levels with the vision, mission and strategies of the college has also been regularly assessed to respond to the needs of the target group, students. All governance matters have been processed through functions delegated to the four committees of Council - Executive Committee, Audit and Risk Committee, Finance Committee, Conditions of Employment (HR&Advisory) Committee and Planning and Resources Committee which all provide their regular reports to Council on their respective roles and responsibilities as prescribed in relevant charters
Council continued to provide constructive direction and support to the college and believe that management should continue to strengthen systems and operational strategies to respond to the academic needs compounded by the "Free Education" within current economic outlook.
On behalf of the Council, let me convey words of gratitude to the Students, Guardians, Management and the entire Staff Complement for their collaboration and cooperation towards achieving the objectives of the college.
MI Tibane
Chairperson: College Council