BiAnnual Statement of the Council Chairperson for 2019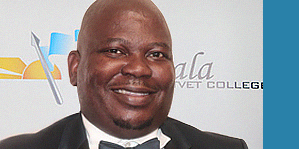 I, Nkululeko Maphanga, a council chairperson of Nkangala TVET College aim to make education fashionable by increasing creativity, innovation, partnership and collaboration within the college. Transformation of TVETs into an entrepreneurial centre in the higher education is going to be one of the key projects for this council.
The current council I am leading is fortunate to be serving with Ms Nomusa Keninda and Mr Thabo Mokoena, who both served in the previous council of the college. They will bring their experience and knowledge and merged with the new appointees, Nkangala TVET College will reach new heights. Two more Ministerial appointees in the council are; Dr Juliet Masalesa who was elected as a deputy chairperson and Mr Zweli Makhuhleni who is serving as a council secretary.
Mr. N Maphanga
Chairperson: College Council