Call for nomination: Serve as council member for Nkangala TVET College.
Save
Save
Save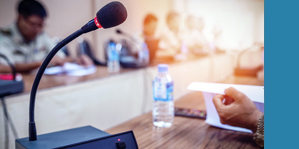 Nkangala TVET College, under the authority of the Minister of Higher Education and Training,which was established in terms of Chapter 2 of Continuing Education and Training Act, No 16 of 2006 hereby invites members of public to serve as College Council members for a period of 5 years. Members of the public are invited to nominate suitable members in terms of Section 10(6) of the CET Act.
Nominees must be in possession of the qualifications and knowledge in finance, human resources, information technology, legal and audit and risk. Other competencies that are required are sound communication skills, report writing skills, familiar with teaching, learning, research and academic function system.
Interested persons (nominees) must have an understanding of a Post-School Education and Training (PSET) system and wealth of knowledge about the Technical Vocational Education and Training (TVET) Sector e.g. National Development Plan (NDP), Continuing Education and Training (CET) Act of 2006 (as amended) Post-School Education and Training, Quality Council for Trades and Occupations (QCTO) among others. Nominations to be made are to be accompanied by: (i) fully completed and signed nomination form (ii) comprehensive CV (iii) certified copies of qualifications and ID.
Kindly note that all qualifications will be subjected to verification by the South African Qualifications Authority (SAQA). All council members that are appointed will also be vetted.
Filled applications can be directed to the Principal, Nkangala TVET College, PO Box 2282, Witbank, 1035. Or hand delivered at Corner Haig and Northey Streets, Witbank for attention: of Mr CM Maimela. Closing date is Monday, 27 May 2019 before 16:30.